Guest Book
Guestbook
Thanks for visiting my site. Please leave your comments by signing my guestbook. Click here to view entries.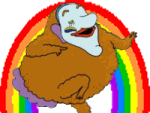 Thank you for your time and shopping with us. Welcome again!
A Product of Wit International Education Publications
George Kariuki,
P.O. Box 654, Karuri - 00219,
Kenya.
Tel: +254 719847242 or +254 772066197
Fax: +1 208 361 7084
Email: george@books.gk.20fr.com
Paypal: george.k.ndungu@gmail.com
Facebook: www.facebook.com/georgekariuki225
Twitter: www.twitter.com/ndungugkariuki
© 2004 - 2017
For updated international currency conversion, use www.coinmill.com
Thank you for shopping and reading George's Books. Welcome Again!